Residential garage doors can have a huge impact on the overall style and aesthetic of your home. They can help increase your home's curb appeal, or have the opposite effect if they are in need of repair or replacing. Garage doors that are not insulated or that are in poor condition can also result in heat loss and increased energy costs. If you are thinking about replacing your home's garage door and are wondering, What's the best material for a residential garage door?" We're going to break down everything you need to know in this blog.
Wood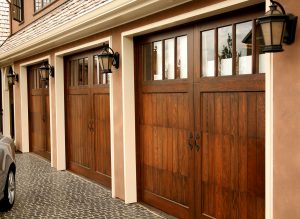 A garage door that's made of wood will be hands down one of the most beautiful choices in terms of aesthetics. Wood is a great choice for a garage door because it's natural and very durable. Wood will never rust and will not dent easily. However, it is important to note that wood garage doors often require the biggest investment and will need refinishing every few years.
Steel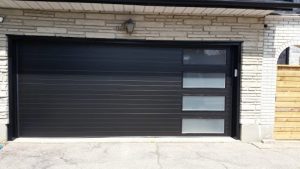 Steel is one of the most popular materials for residential garage doors. Steel is the most economical choice and requires less maintenance than wood. Steel is a great choice for a residential garage door because it offers great security, insulation, and is available in many different styles.
If you want the look of wood without the price tag and maintenance, then steel is definitely the way to go. However, it should be noted that steel is more susceptible to dents.
Aluminum & Glass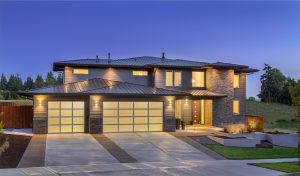 For a modern update that will surely be the envy of your neighbours, an aluminum and glass garage door is a very popular material choice for residential garage doors. Aluminum is naturally resistant to rust and corrosion, which makes it a great long-term investment. However, aluminum is naturally softer than steel and can dent more easily.
Specialty Glass
All types of garage doors can be completely customized with specialty glass. At Haws Overhead Doors, we offer many choices of specialty glass for you to choose from to achieve the look and level of privacy that you desire for your home.
Insulation
All of our garage doors can be insulated, regardless of the material. In our Canadian climate, insulated garage doors will help to lower your energy costs and keep you more comfortable.
Take a look through our gallery of past projects and reach out if you have any questions about replacing your home's garage doors. We are always happy to help!