Residential Garage Doors
Stylish and dependable garage doors for your home. Available in a wide range of materials and colours to match your existing exterior.
Commercial Garage Doors
Safe and reliable overhead doors to fit the needs of your business. Installed by certified technicians to meet your specific requirements.
Garage Door Service
Professional repairs, replacement, and maintenance for your overhead garage doors. Timely and efficient servicing for any brand of door.
About WM Haws Overhead Garage Doors
Founded in 1985, Wm. Haws Overhead Garage Doors is your trusted source for the sale, installation, and servicing of residential and commercial garage doors in the Guelph, Fergus, Elora and Cambridge communities.
Wm. Haws Overhead Garage Doors is a family-owned and operated business with strong roots in the local community, extensive expertise in our industry, and a passion for our work. As an Authorized Dealer for Clopay Garage Doors, we are able to offer our customers industry-leading products and signature services, such as Color Blast® matching for Sherwin-Williams paint.
We are excited to have opened a second location in Point Clark to help serve Kincardine and the surrounding area.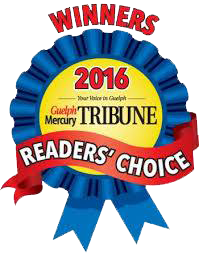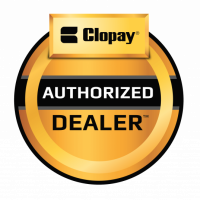 Our Quoting & Installation Process
What to expect when you request a quote from our team: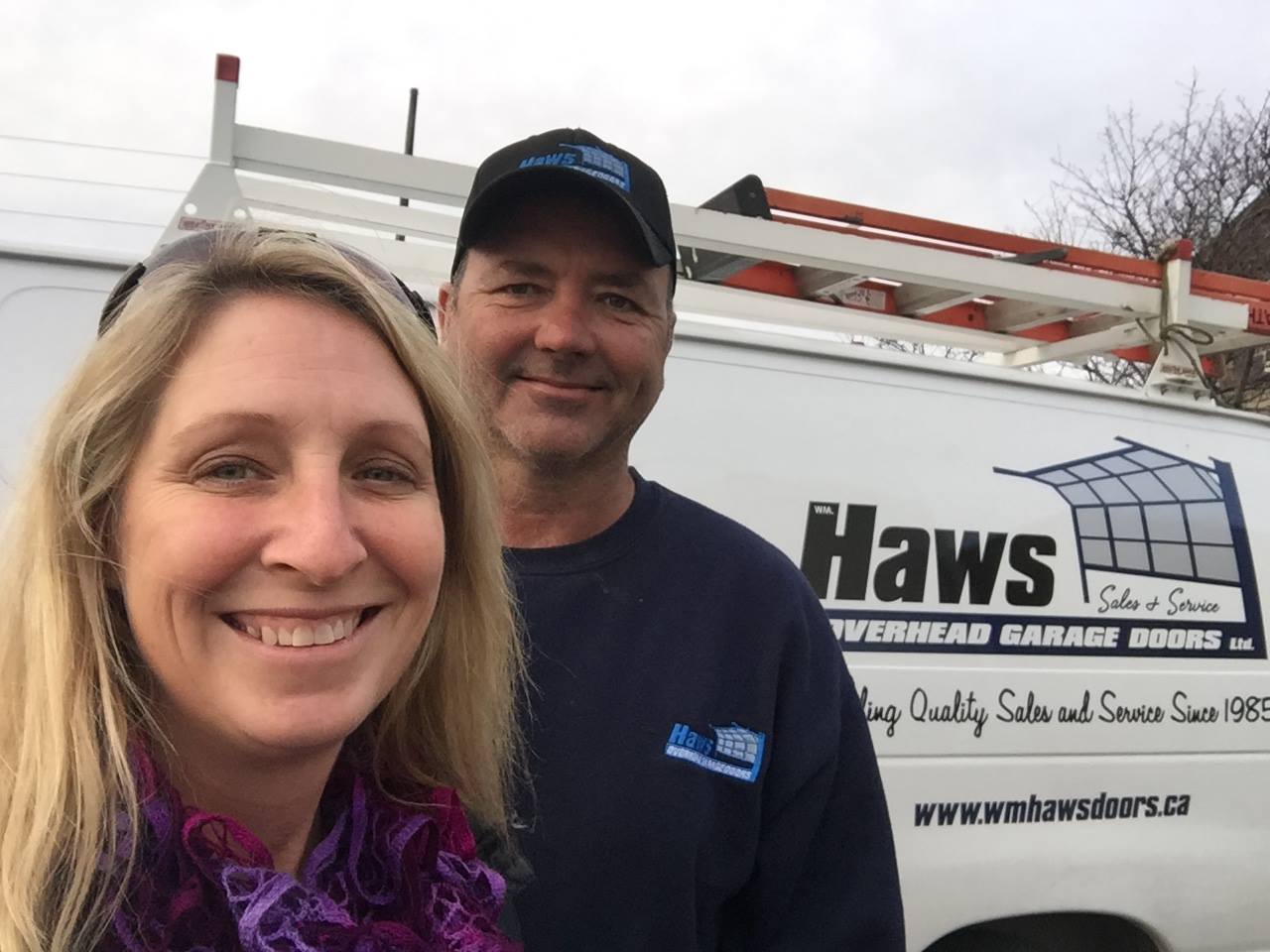 1. Initial Consultation & Quote
Our process starts with a personalized consultation at your home or business, in order to understand your needs and preferences. Our team will come with colour and product samples, and we'll provide you with an accurate quote before we leave.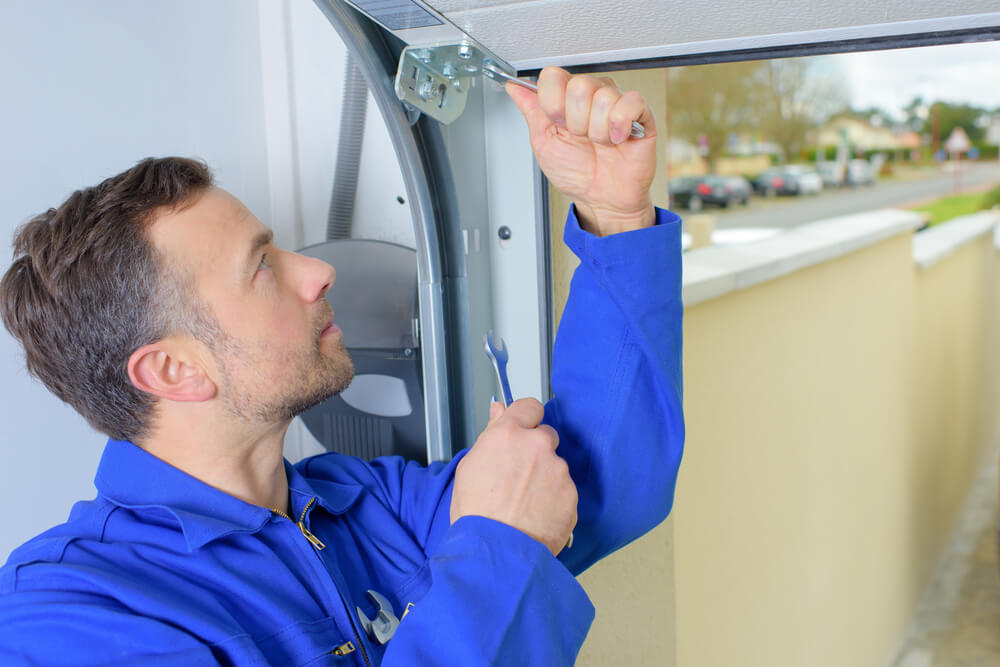 2. Order Placement & Installation
Once you decide to move forward, we'll place your order. (Delivery time will vary depending on the style, color and size of the door.) When your order is ready, we'll contact you to schedule a comprehensive installation — with minimal disruption.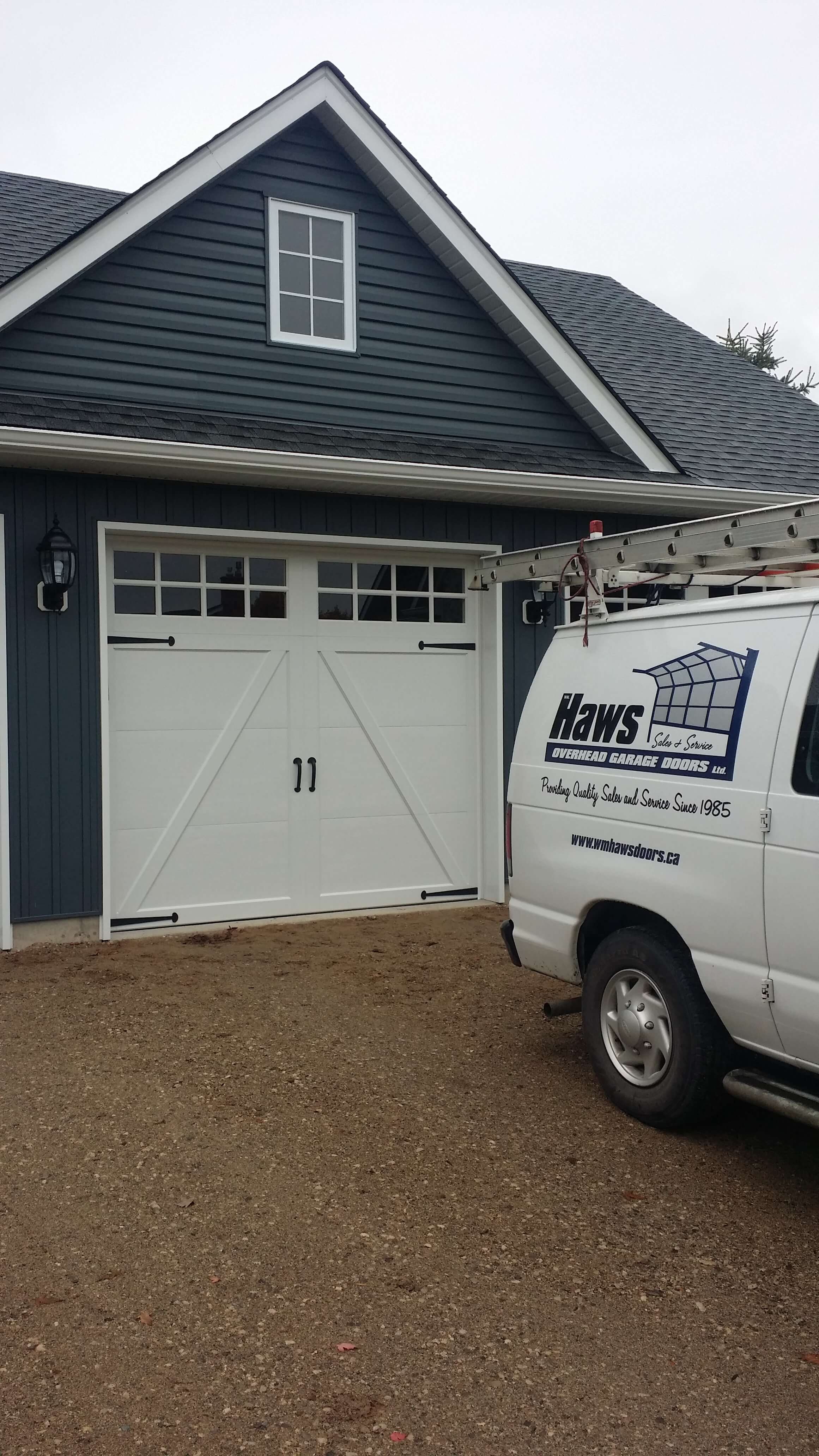 3. Full Clean-Up & Warranty
Our team will provide a full clean-up after the installation, leaving your space neater than when we arrived! Each door comes with a one-year installation warranty and additional warranties for paint, windows, and hardware.
Request A Quote Today
If you're ready to find your new garage door, complete the form with your information below. Our team will be in touch within the next business day.
We look forward to working with you!
Testimonials
Very pleased with the job. Haws was able to install the garage door without me raising my storage shelf.  Garage door was installed on time and they pointed out that the door was slightly damaged by the manufacturer, but that a replacement panel was ordered. The door was repaired that week. Thanks for your efficient, helpful and friendly service.
Easy to contact and fast responses. Nice clean job on the interior garage. Great to work with and beautiful results.
We needed new trim and seal on our double garage door. Initially we thought about doing it ourselves, but decided it was easier to call in a company. We are so glad we did. Haws arrived on time and did a thorough and efficient job. They also solved some other issues for us and made sure the door was running smoothly. All completed in under an hour. It looks great now. Thank you so much!
Haws was very accommodating on the phone when I called and very prompt to address my garage door problem. Their crew arrived within the time given and on the same day! The two men were very professional and identified the problem within minutes. The whole experience was pleasant and efficient. It is encouraging to be able to do business with a company like Haws. Haws is one of the few companies we have dealt with that still values customer's concerns and are professional in dealing with them - Well Done!
You are wonderful. Your help was given with professionalism and friendly service. My emergency only prompted you to go the extra mile for me. Thankyou very much. Efficiency and excellence describe your work. The people, however, are exceptional. Your service deserves an A+ rating.
We just had our garage door services by Haws and I must say, wow, am I ever impressed with their service. They called me first thing in the morning and came same day. Tammy was friendly and helpful on the phone and the service man, John, was so friendly, courteous and knowledgeable. I've never had nicer service! Thanks Haws!
Thanks for working us into you repair schedule on Friday, it was very helpful. The service person you sent was John, and he was a great representative of your company. He was certainly very polite and told us what he was going to do, and when finished he explained what he did and what we can do to help with the older door system we have.
I was impressed when I called and spoke to you Friday and your friendly and prompt service. I believe it was John that installed the new spring and he has great customer service skills as well. I had left 2 messages for another company when my friend told me to call you. I was speaking to another friend on the weekend and your company installed her garage door and her boyfriend's as well. She was very happy as well with your service. We will need new doors and just did the band aid for now, but will contact you when we are ready.